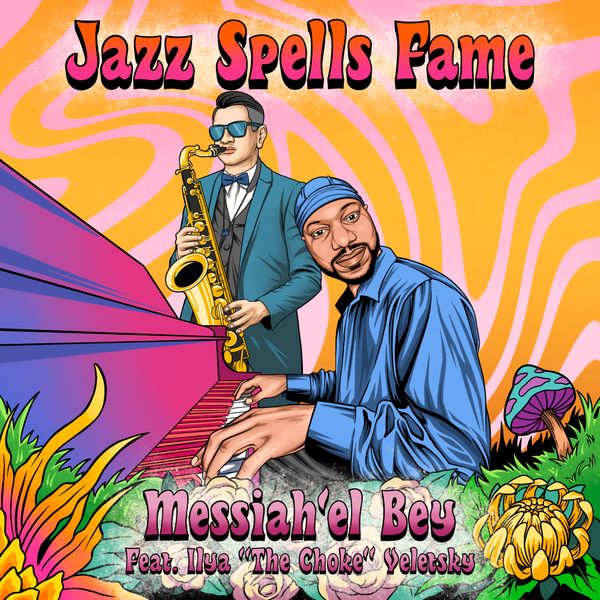 Composer and produced Messiah'el Bey has released his second solo album titled Jazz Spells Fame. The new project is a collaborative effort that features the musical expertise of the Russian brass musician Ilya Veletsky. Released on February 3rd, 2022 – Jazz Spells Fame is comprised of eight tracks that reflect many of Messiah'el Bey's musical influences.
Jazz Spells Fame comes after the success of Messiah'el's 2021 dance track Love Kiss Dance, which peaked at number #6 on iTunes South Africa. Messiah'el met Ilya Veletsky in 2019 while completing his first solo album titled The Nuyorican Jazz Experience. Ilya was able to contribute to the album's brass arrangements that gave Messiah'el's debut effort so much warmth.
Amazingly conceived amid the greatest pandemic of the post-modern era, Jazz Spells Fame is a refreshing adventure into the world of jazz. The album also features its own sequel to Tomorrow Never Knows, a title made famous by The Beatles. Jazz Spells Fame is bound to be one of the musical highlights of 2022.